GUIDED TOUR OF From Pienza to San Quirico d'Orcia
From Pienza to San Quirico d'Orcia
Pienza and San Quirico d'Orcia
This tour begins in Pienza, once a humble village called Corsignano that was transformed into a jewel of Renaissance architecture by Pope Pius II Piccolimini to honor the place where he was born during his family's exile.
We'll visit the cathedral with its masterpieces of 15th-century Sienese art and admire the breathtaking views of the Val D'Orcia, a UNESCO World Heritage area.
Just outside Pienza, we'll stop at a farm to learn some of the secrets of production of the celebrated local pecorino cheese, and finally, we'll head to San Quirico d'Orcia, an ancient stop along the Via Francigena, where we'll explore the Medieval historic town center and visit the Horti Leonini, a well-conserved example of an Italianate Renaissance garden.
Map tour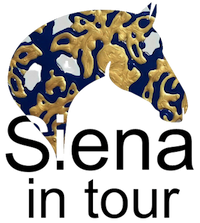 Information request
For prices, you can contact me at e-mail info@sienaintour.com or fill out the form; costs may vary based on group size, duration of tour and type of tour chosen.
There are special offers for packages of multiple days of guided tours. In the case of cancellation less than 24 hours in advance or no-shows, the entire sum agreed upon will be due.